March 1, 2018 - XPENG Motors, a leading Chinese electric vehicle and technology company, today announced that Dr. Brian Gu has been appointed as Vice Chairman and President. Dr. Gu will report directly to He Xiaopeng, Chairman and CEO of XPENG Motors, and will lead XPENG's global strategy, finance, fundraising, investments and international partnerships.
Dr. Brian Gu most recently served as Chairman of Asia Pacific Investment Banking for J.P. Morgan and is a member of J.P. Morgan's Global Strategic Advisory Council. Dr. Gu joined J.P. Morgan in 2004 and has held a variety of leadership roles instrumental in building J.P. Morgan's franchise in the Asia Pacific region.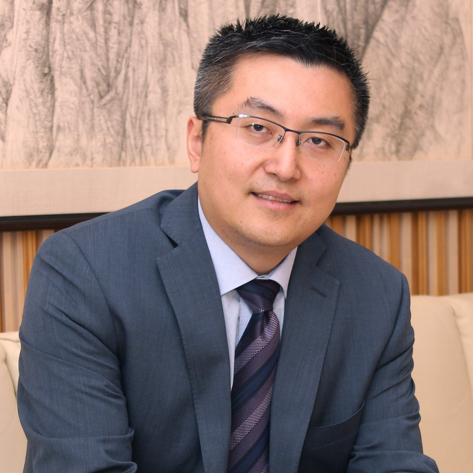 "I am very excited to welcome Dr. Gu on board as a part of XPENG Motors' leadership team. While the market opportunity for Internet-connected electric vehicles is tremendous, capitalizing on that opportunity requires an all-star leadership team to move our company forward," He Xiaopeng said. "Strong financing, independent innovation and high-quality manufacturing are three critical pillars for XPENG's future growth. Dr. Gu's deep experience in technology, finance and global strategy make him a perfect fit to help the company take the next step in its growth."
XPENG Motors is accelerating its growth this year with the announcement of its latest model, the G3, in January at the Consumer Electronics Show in Las Vegas. The flagship model is designed to appeal to China's new generation of young consumers who embrace an attitude of both exploration and innovation.
Dr. Gu said: "The Internet and new technology are disrupting traditional industries worldwide and new companies that embrace innovation at their core are winning across the globe. XPENG is one of the new global champions because it is embracing the use of artificial intelligence and new electric vehicle technology to tackle China's transportation challenge. I look forward to joining XPENG's leadership team and helping to pave the way for its next chapter of growth and innovation."
Dr. Gu brings two decades of experience advising global multinational companies, as well as China's most prominent technology companies and entrepreneurs. Before joining J.P. Morgan, Dr. Gu worked in the global M&A and global healthcare practice of Lehman Brothers in New York from 1998 to 2004. Prior to his Wall Street career, Dr. Gu was a senior research scientist at the University of Washington Medical School. He holds an MBA from Yale University, a Ph.D. in Biochemistry from the University of Washington Medical School and a bachelor's degree in Chemistry from the University of Oregon.