City of Wuhan supports XPeng to build a Smart EV manufacturing facility

New facility has an annual capacity of 100,000 units with manufacturing and powertrain plants

Company in pole position to accelerate auto sector's EV penetration in China
GUANGZHOU, China, April 8, 2021 -- XPeng Inc. ("XPeng" or the "Company", NYSE: XPEV), a leading Chinese smart electric vehicle (Smart EV) company, today entered into a cooperation agreement with the City of Wuhan to build a new XPeng Motors Wuhan Smart EV Manufacturing Base.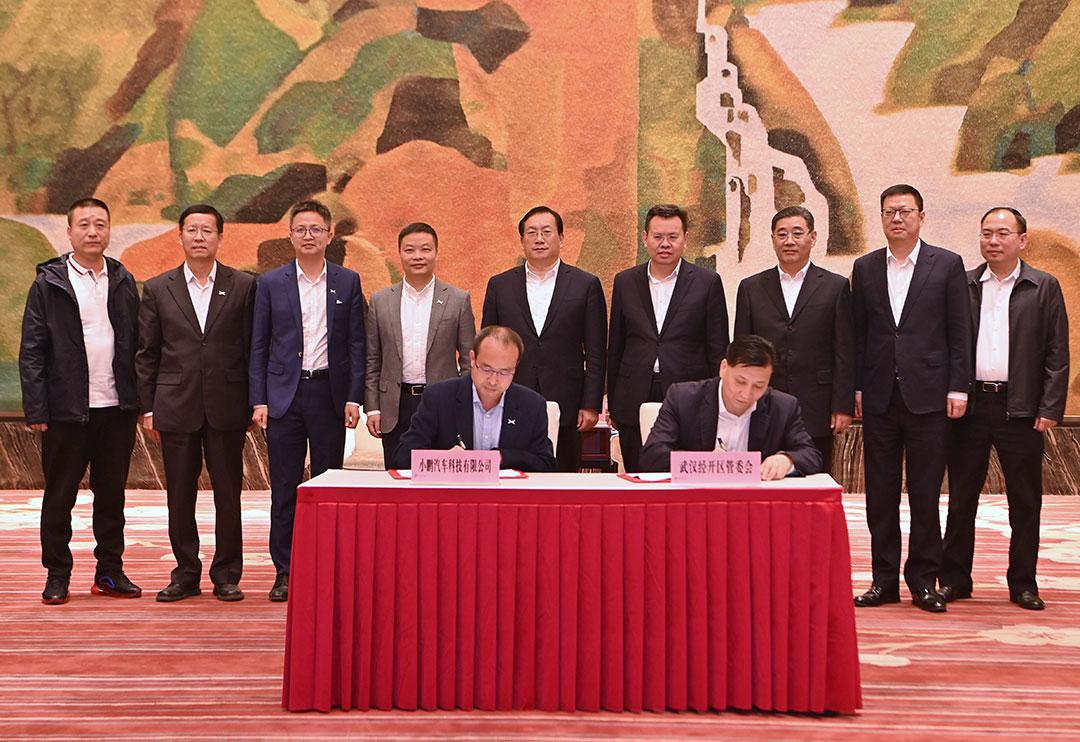 With an annual capacity by 100,000 units, the Company is well positioned to capture growing consumer demand for Smart EVs as the auto sector is experiencing the most significant transformation over decades.
Supported by the Wuhan government, XPeng will commence the construction of the new manufacturing base, covering a planned area of over 733,000 square meters, and featuring manufacturing and powertrain plants, as well as R&D facilities.
Known as one of China's major automobile hubs, Wuhan is one of the country's six key passenger vehicle manufacturing centers, with a well-developed auto supply chain and ancillary facilities, benefiting from its superior geographic location as China's high-speed rail, expressway and water transportation hub. As the capital of Hubei Province, Wuhan has a population of more than 11 million - the most populous city in Central China - and its GDP exceeded RMB1,561 billion in 2020.
Expanding into China's major auto manufacturing hub with strong local government support is another landmark in XPeng's strategic development. The cooperation agreement highlights the comprehensive support from the Wuhan government and its recognition of XPeng's leading role in the Smart EV sector.
"Smart EVs are booming in popularity in China. We have a long-term strategic roadmap to embrace the sector's transformation. Expanding our capacity in key hubs like Wuhan plays a critical role," said Mr. He Xiaopeng, Chairman and CEO of XPeng at the signing ceremony in Wuhan today. "Wuhan's strategic location as an auto manufacturing and distribution hub will further enhance our supply chain management, sales and distribution network in the future," Mr. He continued.
"Our technology know-how will help the city enrich and upgrade its Smart EV industrial capability, strengthening its pivotal role as an auto hub for the future," added Mr. He.
China's new energy vehicle market continues to gain momentum, underlined by a record-breaking sales volume of over 1.3 million in 2020.
XPeng's new Smart EV manufacturing base will also support Wuhan's strategic priorities of transforming and modernizing the city's industrial facilities, and auto manufacturing value chain, creating major innovation clusters and employment opportunities to power the auto industry of the future.