Red River Valley Automotive Test Center, Heihe, Heilongjiang Province, China. Temperature: -35 ℃. Here is the world-famous "white track". Straight lane, big circle, U-bend, S-bend, slope covered with silver icy snow.
The Xpeng P7 delivered outstanding results in a series of winter tests:
Snow circle drift average speed: 110km/h

4WD system optimal torque distribution: 0.3 seconds, achieving the best grid

U-turn drift speed: 35km/h with perfect cornering

S-bend drift speed: 55km/h with perfect turns

Single-axis ice surface detachment test: only 1.5 seconds to completely drive off the ice surface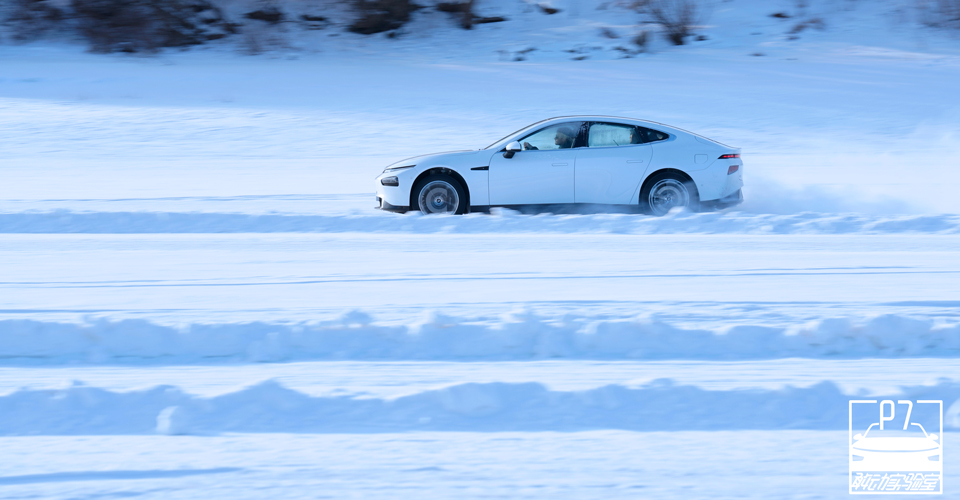 Xpeng P7 in the extreme cold weather & snow/icy road surface conditions
Powering this series of outstanding test results is the P7's superior chassis and its powerful dual-motor 4WD system.
With chassis jointly developed with a luxury European sports style brand, tuned by top-notch German and Chinese professional teams, the P7 has undertaken two years of chassis adjustment, accumulating several hundred thousand kilometers of mileage. Tests have been conducted in Spain IDIADA, the U.S., New Zealand's test center in the Southern hemisphere, and in China (Xiangyang, Kunshan, Yancheng, Heihe, Yakeshi). The result shows the P7's chassis performance superior than that of its benchmarking German luxury sports models.
Compared with the traditional 4WD system, the P7's dual-motor 4WD can intelligently control the torque of both the front and rear wheels separately. The torque ratio is seamlessly distributed across the entire range of 0-100%. The two motors independently control the front and rear wheels, and can provide sufficient torque and power under different conditions to achieve all-weather traction control.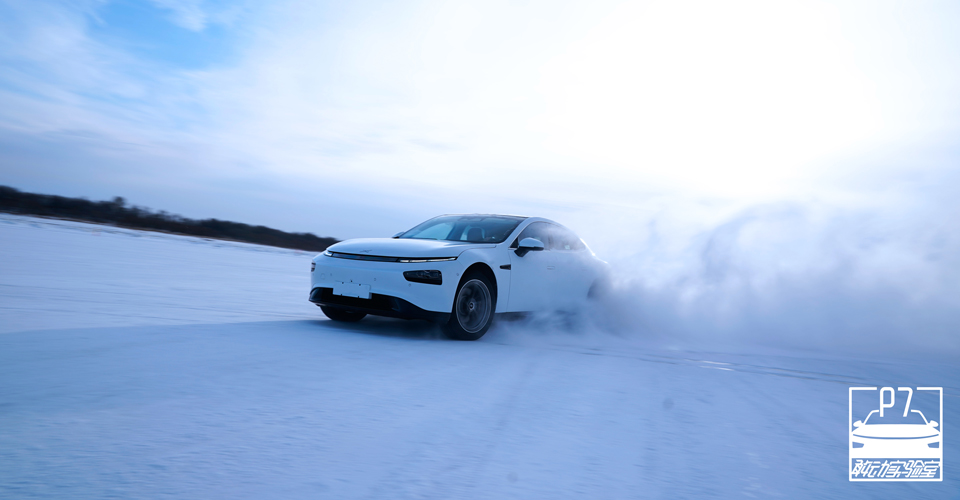 Xpeng P7 conquers icy snow track
Vehicle stability and handling performance is enhanced by its faster and more responsive power adjustment. Especially in low-adhesion road conditions, the P7's 4WD system monitors the vehicle's lateral stability in real time before the ESP triggers, dynamically adjusting the torque distribution ratio to ensure safe and stable driving.

The test cycle was set for 120 days with the ambient temperature at -30 °C, covering the entire winter season temperature spectrum for all regions of the country. Tests include battery charging at extreme low temperatures, multiple mode simulations. Xpeng engineers visited the site three months in advance and installed the Xpeng charging pile at the northern tip of China. The P7 delivered endurance and low temperature charging capability exceedingly well.
The Xpeng P7 is equipped with the latest generation of the world's leading prismatic battery pack, with pack capacity of 80.87kWh and an energy density of over 160Wh/kg, achieving NEDC driving range of 650+ km (RW super-power version) and 550+ km (4WD high-performance version) respectively. The RWD super-long range version achieves NEDC range as long as 700km.
The battery pack has a superior performance in fast charge conditions as well as low temperature environment. It can be charged from 30% to 80% in 28 minutes, and can achieve a NEDC range of nearly 120km in 10 minutes, with sufficient charging capacity in winter conditions.
In addition, the P7 is equipped with an advanced battery thermal management system, with functions such as high-temperature cooling and low-temperature heating and insulation, minimizing the impact on driving range. The battery uses high thermal conductivity materials, with large heat exchange surface area to deliver high heat exchange efficiency.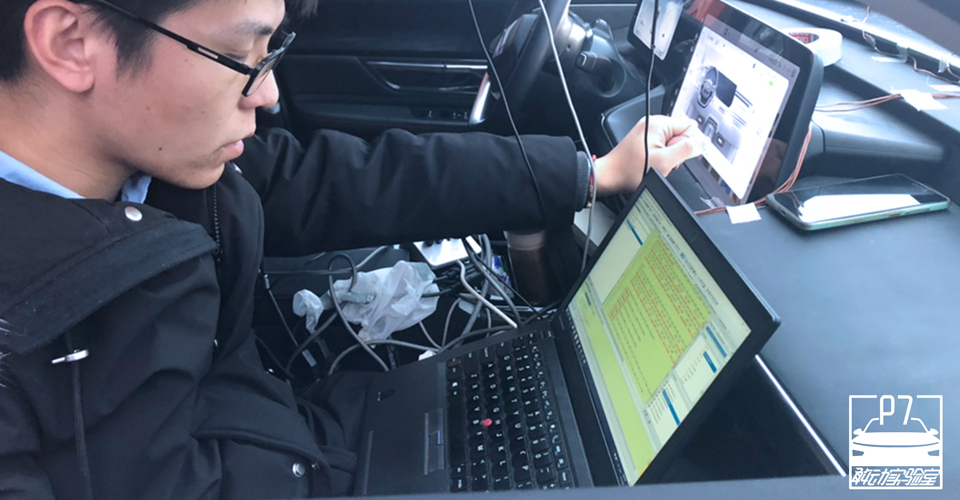 Xpeng engineering team conducting P7 winter tests
It uses real-time temperature assessment to effectively manage the core junction temperature of the IPU, coupled with China's first external water cooling system. Under normal circumstances, the temperature difference of battery cells is effectively control within 3 °C.
The core components of the thermal management system comprise of top-tier suppliers: MAHLE air-conditioning systems and controllers, HAON compressors, Bosch water pumps, and Continental water valves.