Xpeng Motors donates RMB 3 million of medical equipment and materials to support coronavirus relief efforts

(January 28th, 2020) In support of the coronavirus relief efforts, Xpeng Motors today donated 3 million RMB worth of medical equipment and materials to help hospitals and individuals in Wuhan combat the virus outbreak that has engulfed the city and already spread to many parts of the world.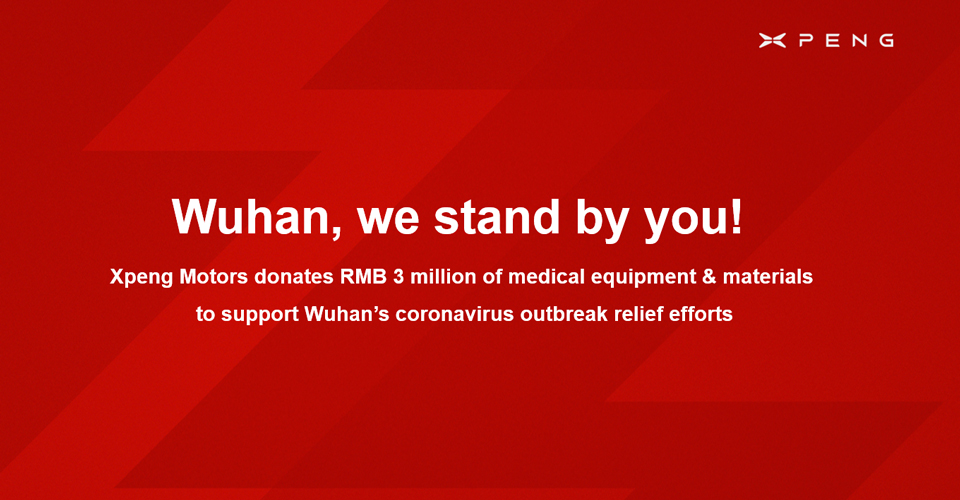 The donation will mainly consist of equipment and materials that are urgently needed in hospitals in Wuhan, including special biohazard suits, goggles and masks. The company will purchase foreign materials that are unavailable in China.
Xpeng Motors will also donate vehicles to hospitals in Wuhan to support their transportation needs for the front-line medical and research staff. In addition, the company will provide free ride-hailing services for specific hospitals assigned to treat the disease.

We stand by Wuhan at this difficult time. Our respect goes to all the medical staff who dedicate their lives to combat this disease and we wish for a speedy recovery for those infected, the company said.