August 26, 2019, Guangzhou – Xpeng Motors announced today that it recently opened 11 new authorized retail stores across 9 cities in China, including Beijing, Tianjin, Chengdu, Xian, Zhengzhou, Fuzhou, Hefei, Changzhou and Shaoxing, bringing its retail sales and service network to over 40 stores in more than 30 Chinese cities.
The company plans to further expand its sales and service network to over 120 retail stores across 60 cities by the end of 2019, including both direct and authorized retail stores.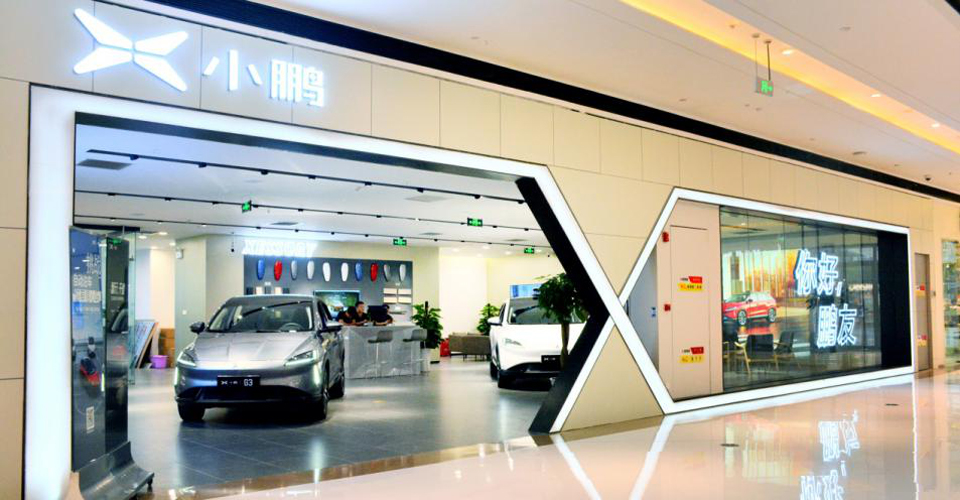 Tops Jan - July EV sales among new EV makers in China
Xpeng Motors delivered 2,237 and 1,515 units of the Xpeng G3 SUV to customers in June and July respectively. The company ranks No. 1 in accumulated sales from Jan to July among new EV manufacturers in China (Source: China Passenger Car Association).
Launched Xmart OS 1.5
Xmart OS 1.5 version was implemented through an over-the-air (OTA) upgrade on July 28, enabling Automatic Lane Change (ALC), Traffic Congestion Assist (TJA), transparent chassis and driver fatigue and distraction warning.
The Traffic Congestion Assist (TCA) and Intelligent Cruise Assist (ICA) enable the G3 to perform Lane Center Control (LCC) in both urban and high-speed driving. Combined with the Adaptive Cruise Control (ACC) and the newly released Automatic Lane Change (ALC) function, the G3 has become the first new EV in China to achieve Level 2.5 autonomous driving.
In addition, new features such as Cut-in Warning (CIW) and Forward Distance Monitoring (FDM) were added. These, combining with the Automatic Emergency Brake (AEB) and Forward Collision Warning (FCW) function, enable the G3 to provide early and dynamic warning and automatic braking.
Intelligent Insurance Claim
Xpeng Motors became the first Chinese EV automaker to launch the "Intelligent Online Insurance Claim" feature on 22 August. The new APP feature significantly simplifies the procedure for any car accident claims by integrating accident reporting, insurance claim application, and repairing appointments into a one-stop function, shortening the accident claim procedure to as fast as a single day.